Therapy Training; Become an Ayurvedic Therapist
The world is renowned to Ayurveda's tremendous rejuvenating power of its therapies. It was been used in various treatments right from the Vedic period by the father of Indian medicine, Sage Charaka and father of ancient surgery, Sage Sushruta. The history of Ayurvedic massage and therapies dates back several centuries when Ayurvedic healers who worked miracles with their hands, in healing ailments considered incurable even today. Ayurvedic therapy works by instinct and intuition, using techniques developed through regular practice and proper guidance.
In our Ayurvedic therapy training program we introduce you to a variety of massages with enormous healing and rejuvenating properties in it. All of the various therapies coming under the course are listed below.
Eligibility: No prior Ayurvedic or medical knowledge required.
Duration: 2-4 months
Therapies we cover under this course:
Abhyanga : Ayurvedic signature full body massage and steam (fomentation)
Udvartana: Weight management cellulite busting massage
Pindsweda: Hot poltice De-stress massage
Mardan: Deep tissue Ayurvedic massage or
Ayurvedic Marma massage
PristhAbhayanga: Ayurvedic back massage therapy
KatiBasti: Oil pool over lower back
ManyaBast: Oil pool over neck
HridayaBasti: Oil pool over heart
JaanuBasti: Oil pool over knee
Shirodhara: Third eye therapy
Mukhabhyaga and Mukhlepa – Ayurvedic face massage and Ayurvedic Facial
NetraBasti: Oil pool over eyes
Dincharya: Daily detoxification therapy.
Benefits:
The course enables you to provide your clients with authentic massages and healing therapies adding extra value to your existent professional profile by providing appropriate massage therapies. The course also develops you in relieving physical and mental stress, support in treatment of common health issues, selection of most suitable oils for even better results, etc.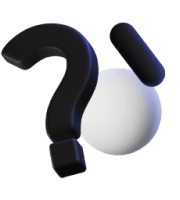 Get Answers to All Your Questions You Might Have