Pristhabhayanga: Ayurvedic Back Massage Therapy
Pristhabhayanga: Ayurvedic back massage therapy
This massage works carefully up the lower back, buttocks, spine, waist and shoulder areas which are generally stressed in our daily life.
Ayurveda and yoga give lot of importance to the spinal cord calling it 'Sushumnanadi', reflecting the importance of the back muscles and vertebral column in keeping the cord safe, from where actually the various nerves of the body emerge and control our voluntary and involuntary movements.
The massage also focuses on Marma points (energy points) over the whole back, arms and hands with the aim of removing blockages in the muscles and cartilages, so that there is free flow of body fluids and the nerves emerging from the spinal cord are relaxed to perform their jobs efficiently, thus nurturing the body.
Other benefits of Pristhabhyanga:
Relieving stiffness
Relief from repetitive strain injuries
Chronic and acute back and neck pain
Frozen shoulder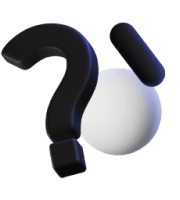 Get Answers to All Your Questions You Might Have