Abhyanga: Ayurvedic Signature Full Body Massage
Abhyanga: Ayurvedic signature full body massage and steam (fomentation)
The word Abhyangam is a Sanskrit word, which literally means oil application all over the body. It is a programme where oil is prescribed as per the need of your body and liberally applied using different strokes. The oil is prescribed by our qualified Ayurvedic physician keeping in mind the complaints and the individual constitution of the client, and the seasonal changes.
Ayurveda mentions in details about 108 vital energy points on the body, called as Marma points. These are major energy points which when stimulated by right pressure and herbal oils give fantastic results over a period of time. Some of the benefits of the Ayurvedic full body massage and steam taken for a prescribed time are:
Relieves Fatigue & stress.
Pacifies the complete nervous system which is constantly under stress.
Increases strength.
Improves the quality of sleep.
Improves digestion
Gives healthy & glowing skin.
Provides strength and increases the immunity
Builds resistance to injuries & quicker healing.
Increases motivation & focus.
Improves vision.
Helps in release of toxins.
Highly Rejuvenating.
Abhyanga is also used to relieve pain and stiffness and facilitate free movement of the joints, muscles, tendons and ligaments. Thus it is also used as a palliative therapy in the following chronic disorders:
Abhyangam can also be done with two therapists synchronising their strokes at the same time. This is almost like a choreographed massage & is one of the most sought after Ayurveda treatments in the leading spas around the world.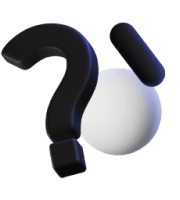 Get Answers to All Your Questions You Might Have