Yoga is an ancient science developed by the sages of India. It was basically developed for the purpose of enlightenment and spiritual wisdom. But to ascertain enlightenment a person needs to be physically and mentally healthy. Thus, Yoga provides with physical and mental wellbeing as the first step although spiritual enlightenment is a way broader concept and difficult but not impossible to achieve. With regular practice of Yoga a person can reverse almost most of the diseases and also maintain and increase physical flexibility along with psychological wellbeing.
How is Ayurveda related to Yoga?
Ayurveda and Yoga are sister sciences and work harmoniously together to deliver a holistic approach towards healthy body, pure mind and free spirit. India has a long standing tradition of practicing both Yoga and Ayurveda together, for maximum enhanced and positive results towards reversing a disease condition and maintaining health status.
Why should I go for Ayurvedic medicine, instead of other system of medicine?
Most of the system of medicines treats disease symptoms, whereas in Ayurvedic system of medicine being a holistic approach to your health, we treat the root cause of diseases which in turn helps your body to fight back and restore homeostasis. It is an herbal therapy hence has no side effect or any complications.
What is pulse examination in Ayurveda?
An expert Ayurvedic physician can check and diagnose a patient on basis of the aggravation of body humors which is done by a highly skilled technique called as 'Nadi Parikshana' in Ayurveda.
Ayurveda provides with herbal medication which has no side effects and no artificial chemical composition. Thus, being a 100% herbal it is considered as one the safest system of medicine of the world.
Does Ayurvedic treatment take a long time to heal ailments?
No. It is the most common myth regarding Ayurveda. The question is: Are you looking for a quick fix or more suppression of symptoms or do you actually want to dissolve the deep rooted cause of the imbalance? If you are looking to get to the bottom of your imbalance leading to disorders, then Ayurveda in a relatively short time will begin to offer its benefits. The time to heal any imbalance depends on various factors including but not only - age, type of disease, degree of imbalance, development of the pathology and its progression, condition of the disease if it is acute or chronic, tissues, organs and channels are involved in the disease process. It can be said that a new disease can be reversed easily while a long standing disorder condition would probably take a longer time and effort.
Can Ayurveda help in chronic pain?
Yes, absolutely. With the help of herbal medications, customized dietary and lifestyle recommendations and also specialized oil based massage therapies pain can be managed and reversed without side effects or drug dependency. In various etiologies of arthritis, general conditions such as Fibromyalgia, or pain due to sports injury, trauma or repetitive stress – all such conditions are highly amenable to Ayurvedic therapies. We recommend that you start or stop all adjunct therapies by first checking in with our Ayurvedic expert, which starts with a detailed consultation. The best thing we can say is "Try Ayurveda."
Can I take allopathic medicines, including prescription drugs, and Ayurvedic herbal supplements at the same time?
Yes Ayurveda can be taken along with any another drugs, being a complete herbal base of medications it has no side effects. In fact Ayurveda can also be taken in conjugation of allopathic medicines, but with a prior advice of an Ayurvedic Physician. Modern allopathic drugs save lives but the always do leave a toxic effect over vital organs such as liver and kidneys leading to various disorder like fatty liver or liver degeneration, weakening your body and immunity. Ayurveda helps to detoxify the effects of allopathic medicine and strengthens the body from within laying down the roots of complete health with the help of its holistic approach.
Can Ayurveda help me lose weight?
Yes. Obesity is caused mainly due to an imbalance of earth and water elements of our body. Manifestation of obesity is done with help of detailed consultation, analysis of body constituency, pulse analysis and other authentic techniques of diagnoses. After which customized recommendations of healthy and balanced diet, Yoga and breathing techniques, exercises, essential oils for the purpose of body therapies, subtle or complete detoxification and herbal medication are done. This helps to linger your weight in inches and weighing scale depending on your body constituency. Thus a total shift of your unhealthy diet and lifestyle is gradually brought about in the living and thinking of a person. When the recommendations are followed sincerely, maximum results can be achieved. The best thing we can say is "Try Ayurveda."
Can Ayurveda help with depression and other mental conditions?
Yes. While antidepressant and other drugs are often said to be lifesaving; yet a person suffering from depression may not live life optimally and may drag through life – without experiencing daily abundance, joy and unbridled enthusiasm. Certain Ayurveda herbs, specialized massages and mind/body therapies are time-tested as gentle mind-balancing tools without any side effects. One can continue taking the antidepressants initially, whilst starting with Ayurveda and eventually the dependency of the anti-depressant drug reduces with the effect of all the above. Gradually, Ayurveda enhances your psychology with the joy of living and recovery of one's mental state and not mere numbing of anxiety. The best thing we can say is "Try Ayurveda."
What kind of Dietary and lifestyle recommendations will I need to follow?
Well the kind of dietary restrictions depends on the kind of food taste you have and that is suggested only after the detailed consultation. Every person is and individual and has a unique body constitution. Hence, the diet recommended to each person is customized considering body constituency, health issues, climatic conditions of his/her country of residence and energy need of the individual with regard to the exercise and work factors.
I am residing outside India .Is your product available here?
Yes indeed! We provide medications all around the globe including UK, Canada, Africa, Australia, etc.
How to pay and how will the treatment plan be executed?
The payment gateway is displayed on the website. All you need to do is to pay for the consultation and/or medications, after which your detailed consultation and diagnosis is done and a customized dietary recommendations chart with lifestyle, Yoga, breathing techniques and exercise recommendations is sent to you via email.
How to book a consultation at Ayurveda Body Cure?
How does TeleMedication process work?
This would be a detailed session with our expert Ayurvedic Physician Dr. Vishal Kohli (BAMS, PGPP, PGDKP) via Skype or telephone. It includes recognizing your body constitution, overview of your previous medical history and treatment taken, chief complaints and its duration, diagnosis according to Ayurvedic medicine guidelines (patho-physiology), customized Dietary and Lifestyle changes, Exercise recommendation, etc.
Once the above mentioned consultation is over, and your (patients/clients) payment is received, the best quality herbal medications and supplements are delivered to your doorstep without any hassle. This is how Ayurveda Body Cure helps you to start your journey of holistic health and complete well-being.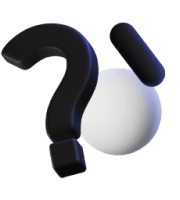 Get Answers to All Your Questions You Might Have