Spinal disc Prolapse/ Disc Herniation/ Disc bulge Testimonials
I am MBBS doctor, currently pursuing my M.S. Within one month of joining my post graduate studies I started developing pain in my back which radiated to my right leg. I was diagnosed with mild disc herniation 2 years back, so I thought this must be one of those attacks which will last for a week or so. But my condition aggravated and ultimately the pain was so severe that I was bed ridden for a week. After further more investigations the reports suggested couple of disc herniation (L4-L5, L5-S1. I had to take a leave from my Post graduation schedule and go back home for rest and further treatment. I met many spine surgeons and few of them suggest me to go through spine surgery while others advised complete bed rest. I wanted a permanent solution; spine surgery was not an option for the risks that it involved. And then a colleague suggested Dr. Vishal's Ayurveda Body Cure.
I have done Panchkarma treatment, Ayurvedic medication and Yoga for about 3 months. Now my pain has almost disappeared. My other issues such as constant headache, hair fall, abdominal bloating etc. which I had from a long time also were 100% fine. Doctor Vishal explained me the causes of my major and minor complains according to Ayurvedic science. My chronic constipation was the root cause which was remotely considered and resulted as disc prolapse and other issues like I mentioned above.
I thank Dr. Vishal and his team for the time and effort he has put for recovery of my health. It's been one and half month since I have rejoined my studies. I am still on medication, healing every day.
I am 62 year old female; diagnosed as Lumbar disc bulge and osteo porotic changes by an orthopedic surgeon; due to this I had radiating pain in my left leg and I would not stand for more than 5 minutes. The orthopedic also prescribed me with heavy doses of painkiller and antacid. I was already on anti-hypertensive medication for high blood pressure from 3 years and had also landed in hypertensive emergency a year ago. I also suffered from chronic headache which was later diagnosed as Migrane by a general physician. For the past 10 years I had itching of skin for which dermatologist had prescribed me anti-histamine medication. Overall I was many loads of modern medicines from a long time. This continuous use of inorganic chemically derived modern allopathic medications lead to severe acidity and gastric troubles. As a second opinion I visited Ayurveda Body Cure. Dr. Vishal explained me about the side effects of the medicines ad also suggested me to start with herbal medication before withdrawing the allopathic medicines, as my physiology got habitual to the medicines and it would not be a great idea if the modern medicines were withdrawn suddenly. So I started with the herbal medicines as Dr. Kohli closely observed and monitored the doses and its effects. After a month of medication all the doses of allopathic medicines were tapered down and I was feeling much better than before. My pains were reduced and blood pressure started to fall down. Also my acidity and gastric troubles showed positive signs as the herbal medicines were working well.
It took me 1 year to completely stop the antacids, painkillers, anti-histamine and other modern medications, yet I had overall 75-80% of relief without the support of any modern medicines. After another 6 months, my weight which was 80 kgs previously dropped down by almost 6-7 kgs and my blood pressure also dropped nearly to the normal range (slightly above the normal range), which previously was in stage 2 hypertensive category. Now I have no itching on skin, head ache is a history and antacids are no longer required. This positive change has brought much more happiness to me and has changed the definition of health in my life. After 2 years from the first consultation now all the modern allopathic medicines have been stopped by the general physician considering the miraculous improvements in my health. My back pain which radiated towards the left leg is 90% fine without any painkiller and I go for walks in the morning and evening, which is what I enjoy the most. I have stopped the antacids, yet not experiencing any acidity issues. Thanks to Dr. Vishal for his support and holistic approach given to me for a better and healthy life.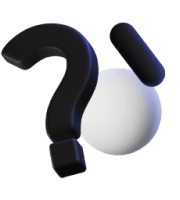 Get Answers to All Your Questions You Might Have