Residential Retreats Testimonials
I had Panchakarma detoxification at Ayurveda Body Cure. I was overweight, insomniac and also had minor health issues like acidity, pain in abdomen and back and general weakness. Dr. Vishal advised me to have a Panchakarma detox followed by herbal medications.
I lost 3 kgs instantly after the detox yet did not feel weak but fresh and energetic. Moreover all the minor issues were resolved and pains also reduced to bare minimum levels. Then I started medicines for further management of my health condition and also started doing Yoga and breathing exercises regularly as taught to me in the personal Yoga sessions. I had a huge difference in my health and I am completely fit now. I used to have unexplained pain in abdomen and back, this issue as well is addressed after the treatment. I am a much healthier person than before and the credit goes to Ayurveda Body Cure. Thanks a lot.
I had major issues with my gynecological system mainly PCOS and white discharge which was diagnosed as Leucorrea by the gynecologists. Other than this I had vaginal dryness which caused itching leading to immense frustration and irritation. I suffered from back pain as I had to travel and stand for long hours. I frequently suffered from acidity and constipation, which aggravated due to improper diet and lifestyle.
After starting with the medication my vaginal discharge was reduced by almost 90% within a month. Vishal had explained me that the PCOD might also be treated, but it would take couple of months and a detoxification as well. I followed his advised and immediately started with the Panchakarma detoxification. After 3 months Vishal advised a USG to recheck PCOD, to my surprise the USG stated no evidence of PCOD. I felt much relieved after the report. By the end of my treatment program I had no issues of acidity and I also did not have any constipation even if I was not following the diet for a while.
I approached Dr.Vishal Kohli for various health issues like Chalazion, Constipation, PMS issues, Insomnia, Weight, Hair fall and Dandruff. During my first consultation with him he prescribed me with some Ayurvedic herbs, diet, Exercise, Yoga postures and some breathing techniques. After the first 3 months of taking his prescribed herbs and making changes in my lifestyle, I started to notice a difference. He suggested me to continue with the treatment for a couple of months to see long term effect. The Ayurvedic herbs, diet and lifestyle made a big difference. My sleep improved, had no constipation, my PMT issues resolved (no pain). I had no dandruff and my weight reduced by 8 kgs. The hair fall and eye chalazion reduced to half the size and amount. I am very happy with the results, and I feel much better within myself and have more energy. I am grateful for the time he has spent in treating me for the past 1 year. He has being cheerful and lovely during all the consultations. My hearty thanks to him.
I would like to send my deepest gratitude to all the staff and especially to Vishal for the care and support that I have received from Ayurveda Body Cure. This is my second testimonial after my continued treatment which is now complete. I started my treatment with Vishal over a year ago for my rheumatoid arthritis, under-active thyroid, and sluggish digestive system and generally feeling lethargic and having low energy. After my first set of five treatments of Abyanga with Pindeswada, Basti together with medication and herbal powder made up by Vishal, I was amazed and delighted how my body had improved and I felt so much more balanced and healthier. As you can read from my first testimonial my joint pains where 80% better, my bowel movement were becoming daily and stomach bloating was 90% better. I was becoming calmer in myself and less stressed, which meant my energy was also improving. Throughout this period, I was very careful with my diet and followed the diet plan and instructions given by Vishal. This was the main and most important change that I had to make and adapt to. I believed that continuing with the treatment, I would become stronger mentally and more in control of my own wellbeing and my aim was to make this change in my diet and lifestyle, a habit. I was very determined to learn more about my body and mind and at no cost was going to slip back into old habits. I therefore decided to continue with another set of five treatments, as above. I also knew that Vishal's advice and guidance was very valuable for me, he was my strength and he helped me to believe in myself and believed that I could be cured. Throughout the second set of treatments, my rheumatoid arthritis is now 100% better, my bowels are daily and I do not suffer from any bloating. Occasionally, due to the cold damp weather or if there is a change in routine, my arthritis and bowels can be disturbed however this is bought back into control purely by itself by my diet and the instructions given by Vishal. My under-active thyroid continued to improve and by the end of my treatment I was no longer taking any medication for this. For over 10 years I was taking 100mg of thyroxine and was weaned off this as my health improved, this was monitored closely by my own GP through regular blood test. My energy levels are higher and I am so much more confident and happier. I am now in control of my body and aware of what it needs to remain healthy and strong. I have learnt with the guidance from Vishal to be mentally calmer, positive and stronger. Vishal believed and trusted in me, and I too have found this in me. It is hard and difficult to let go and change your ways; and I have really had to practice and train my mind and body to have been able to succeed. My pranayam, meditation and yoga classes were necessary to be more peaceful within, which was also a major part of my healing. Ayurveda Body Cure has been a big part of my life and always will be. I received so much support, kindness and guidance from Vishal, the therapist and staff, in order for me to heal and allow my true self to shine. I have build a strong foundation from within and feel very confident in taking good care of both my body and mind; and concentrating on keeping my thoughts positive and happy. After all 'You Are What You Think' and 'You Are What You Eat.' I feel very blessed and fortunate to have been guided towards Ayurveda Body Cure. I am now a changed person on a journey to a healthier, peaceful and happier life. From the bottom of my heart, Thank You Vishal, all the therapist and staff for everything you have done for me. I admire and give praise to all the care, support and commitment you give in helping people like me to get better and giving them belief. It takes someone really special and loving to be able to do this. With much love J
I am a retired Special Needs Teacher and a State Registered Art Therapist. I am still employed part-time by both the Health Service and Wokingham Education Authority to provide supervision for two groups of specialist teachers and for two art therapists working with children with mental health issues. I have had many years of Family Therapy experience. I have known Vishal Kohli for two and a half years as I have been one of his clients at the Ayurveda Clinic in Reading during this time. At all times during this period, I have found Vishal Kohli to be an ethical, discrete and sensitive clinician. He follows the principles of Ayurveda which are highly esteemed and valued by many people in the East and West. He takes time to attend to the whole person and prescribes suitable treatment with great care which I have benefitted from and appreciated. As a personality he is empathic but discrete. When I originally attended his clinic I had had breast cancer treatment three years previously and was suffering from the side effects of the medication as well as being generally run down with sleeping problems and overweight. In addition over this time I have suffered from trembling hands, joint pains in my hands, pain in the ear and blocked capillaries in one leg. He prescribed a detox programme which included herbal treatment as well as a series of massage therapies as well as yoga exercises. Vishal came to my home to teach me Yoga over 10 sessions. This benefitted me greatly and over at least six months I gradually lost weight. I continued with the herbal treatment for some time. My energy levels are now very good, I do Yoga every day. Also my sleep is 80% better and the trembling in my hands is reduced by 60%, I have no ear pain or burning of blocked capillaries. I no longer suffer from hay fever which I have had for 35 years. This last Winter I again attended and had several enemas and herbal treatments which has improved my general health and sleeping problems. -H.G.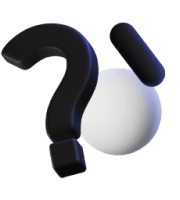 Get Answers to All Your Questions You Might Have