Psoriasis/Planter xerosis Testimonials
I was diagnosed as Psoriasis 4 years back by a renowned dermatologist of the city. I took treatment from him but the results were not satisfactory, this made me quite depressed. In the meanwhile one of my friends suggested me to have a consultation at Ayurveda Body Cure as they also had similar issues and they had good results. I had a detailed consultation with Dr. Vishal Kohli at Ayurveda Body Cure and started with the treatment plan. Dr. Vishal suggested me to start with Detoxification followed by medication, Yoga and breathing exercises. I followed his expert advice and started the detoxification, after which I actually feel the difference not only in my skin but also with the other issues. I had PMS, chronic head ache, constipation, hair fall, acidity and sleep issues. All of these complaints dropped down to approximately 60% after the detoxification. I also lost few pounds of weight which previously did was not in the healthy ratio of BMI. I continued the medication for almost 10 months and my psoriasis was 80% fine and rest all the issues were 90% fine. At this time Vishal suggested me to repeat the Panchakarma detoxification and then continue the course of medication. I was already satisfied with the results but Vishal believed that my health was responding well and would get even better if I repeated the detox.
I repeated the detox and medication as advised. My skin issues were 95% fine and the rest of the general health aliments were 100% fine. It was only if there were any changes in my diet, lifestyle or climatic conditions that my skin issues would aggravate but not more than 5% than what it was previously. I completed the Ayurvedic treatment for the above issues and was feeling much healthier and happier like never before. Vishal is not just a good doctor but also a kind person; he has been a friend to me for all the time. Thanks to Dr. Vishal and his team at Ayurveda Body Cure to help me heal and live a better life.
I was diagnosed as Psoriatic arthritis for 15 years and also high blood pressure at the same time. Other than that I also had issues like hyperacidity, bloating of stomach, and swelling all over body and weight issues. I took Ayurvedic treatment from Dr. Vishal Kohli for 9 months from June 2013 to February 2014. At the end of the treatment plan advised by Dr. Vishal Kohli I had almost more than 80% of relief from Psoriasis and my joint pain due to arthritis was lowered in frequency and intensity. Overall, I had a relief of 90% in arthritis and hardly if any stiffness remained in my joints. I had also reduced 7 kgs of weight by the end of the treatment after 9 months. Swelling over my body was almost disappeared gradually as my digestive system also improved a lot and I never had any issues with bloating of stomach as I had previously. Hyperacidity levels were also lowered down and comparatively my appetite also improved a lot than what it was before the treatment.
Thanks to Dr. Kohli for improving my lifestyle and health status. May God bless everyone with a healthy life.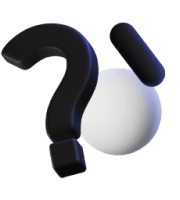 Get Answers to All Your Questions You Might Have