Premenstrual syndrome (PMS) Testimonials
I am 30 year old female taking treatment from Dr. Vishal Kohli at Ayurveda Body Cure for more than 3 years. He is not just a doctor but a good friend as well. I am very particular when it comes to health. I always prefer herbal and natural ways to treat myself. Even for the slightest health issues arising from climatic changes I always take herbal medications; to be more precise I prefer Ayurveda.
A few years from now I had issues with my gynecological system; I suffered from PMS, stress, depression, pain in legs and I was slightly overweight. Under Vishal's guidance; Panchakarma detoxification, herbal Ayurvedic medicines, Yoga and breathing techniques has helped me a lot to overcome my health issues and lead towards a healthy life in a natural way. I have shed extra weight and tone up my body language with the herbal oil based therapies. The Yoga and dietary changes have increased my energy levels and also help me to manage stress level. With the help of herbal medications given by Dr. Vishal my immunity has boosted and my issues with periods and sleep have disappeared as if they never existed. The personal counseling session has help me relieve stress and also to find my motivation of life. Thanks to Vishal for being a such a good friend and a genuine doctor.
I was diagnosed as Psoriasis 4 years back by a renowned dermatologist of the city. I took treatment from him but the results were not satisfactory, this made me quite depressed. In the meanwhile one of my friends suggested me to have a consultation at Ayurveda Body Cure as they also had similar issues and they had good results. I had a detailed consultation with Dr. Vishal Kohli at Ayurveda Body Cure and started with the treatment plan. Dr. Vishal suggested me to start with Detoxification followed by medication, Yoga and breathing exercises. I followed his expert advice and started the detoxification, after which I actually feel the difference not only in my skin but also with the other issues. I had PMS, chronic head ache, constipation, hair fall, acidity and sleep issues. All of these complaints dropped down to approximately 60% after the detoxification. I also lost few pounds of weight which previously did was not in the healthy ratio of BMI. I continued the medication for almost 10 months and my psoriasis was 80% fine and rest all the issues were 90% fine. At this time Vishal suggested me to repeat the Panchakarma detoxification and then continue the course of medication. I was already satisfied with the results but Vishal believed that my health was responding well and would get even better if I repeated the detox.
I repeated the detox and medication as advised. My skin issues were 95% fine and the rest of the general health aliments were 100% fine. It was only if there were any changes in my diet, lifestyle or climatic conditions that my skin issues would aggravate but not more than 5% than what it was previously. I completed the Ayurvedic treatment for the above issues and was feeling much healthier and happier like never before. Vishal is not just a good doctor but also a kind person; he has been a friend to me for all the time. Thanks to Dr. Vishal and his team at Ayurveda Body Cure to help me heal and live a better life.
I am a 23 year old female and I have had treatment from Dr. Vishal Kohli for 4 months. I suffered from itching of skin on soles of feet and palm which was my chief complaint. Other than this I also had disturbed sleep, acidity, PMS and hair fall. After couple of months I had 60% difference in itching and almost 80% results in other issues. After completing 4 months I had got rid of the irritation caused due to itching. I have no back pain, cramps in calf muscle, and no emotional disturbances before periods. My sleep now is much better and I can actually call it as a 'deep sleep' as its no more broken or disturbed as it was earlier. Now I also do Yoga regularly and my dietary habits are also changed a lot with the help of the diet charts and reference books recommended to me by Dr. Vishal. I hope my review might help many patients suffering from the same kind of issues.
I approached Dr.Vishal Kohli for various health issues like Chalazion, Constipation, PMS issues, Insomnia, Weight, Hair fall and Dandruff. During my first consultation with him he prescribed me with some Ayurvedic herbs, diet, Exercise, Yoga postures and some breathing techniques. After the first 3 months of taking his prescribed herbs and making changes in my lifestyle, I started to notice a difference. He suggested me to continue with the treatment for a couple of months to see long term effect. The Ayurvedic herbs, diet and lifestyle made a big difference. My sleep improved, had no constipation, my PMT issues resolved (no pain). I had no dandruff and my weight reduced by 8 kgs. The hair fall and eye chalazion reduced to half the size and amount. I am very happy with the results, and I feel much better within myself and have more energy. I am grateful for the time he has spent in treating me for the past 1 year. He has being cheerful and lovely during all the consultations. My hearty thanks to him.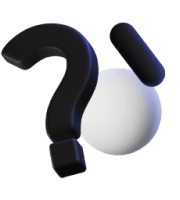 Get Answers to All Your Questions You Might Have