Polycystic Ovarian Syndrome (PCOD) Testimonials
I had major issues with my gynecological system mainly PCOS and white discharge which was diagnosed as Leucorrea by the gynecologists. Other than this I had vaginal dryness which caused itching leading to immense frustration and irritation. I suffered from back pain as I had to travel and stand for long hours. I frequently suffered from acidity and constipation, which aggravated due to improper diet and lifestyle.
After starting with the medication my vaginal discharge was reduced by almost 90% within a month. Vishal had explained me that the PCOD might also be treated, but it would take couple of months and a detoxification as well. I followed his advised and immediately started with the Panchakarma detoxification. After 3 months Vishal advised a USG to recheck PCOD, to my surprise the USG stated no evidence of PCOD. I felt much relieved after the report. By the end of my treatment program I had no issues of acidity and I also did not have any constipation even if I was not following the diet for a while.
I am a 27 year old female and undergoing treatment from Dr. Vishal since 1 year. I was suffering from multiple issues including PCOD, PMS, insomnia, weight gain; chronic back pain and head ache (Migrane), etc. I have been suffering from these issues for more than 5 years. After trying and changing multiple doctors I was totally depressed regarding my health and had lost all the hope of living a quality life. Until then, a renowned gynecologist of the city recommended me to look out if Ayurveda would help me with my health issues and also gave me Dr. Vishal's reference. When I started with the herbal medications and recommendations I would actually feel the difference in my energy level within a week. I started to lose weight and inches, I had no head ache and I also started sleeping earlier at night. Now my latest USG reports showed no impressions of ovarian cysts as shown previously; my 1 year old USG stated multiple ovarian cysts. Before starting the treatment my weight was 74kgs and now after a year my weight has reduced down to 60.2kgs and I have also lost unwanted inches from stomach and thigh region. My old friends would not even recognize me as I looked much more energetic and younger than ever before. A year ago, I lacked confidence to face interviews and mix up with friends and society due to my heavy weight and depression of my health issues, but it's totally changed now; I am filled with lots of energy and hopes to work, have fun and indulge with the society. I had personalized Yoga sessions which helped me a lot in controlling and reversing my weight gain. The recommended herbal massages helped me a lot for my back pain and headache; after Panchakarma detoxification I never had back pain and headache. The counseling sessions with Dr. Vishal has motivated and brought back positive thinking in me. Thanks to Dr. Vishal and his team at Ayurveda Body Cure. I hope this testimonial and my help many patients like me to seek help and choose the expert for better quality of life.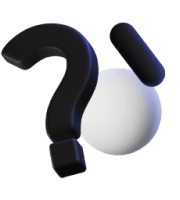 Get Answers to All Your Questions You Might Have