Osteo Arthritis / Post-menopausal Arthritis Testimonials
I am 62 year old female; diagnosed as Lumbar disc bulge and osteo porotic changes by an orthopedic surgeon; due to this I had radiating pain in my left leg and I would not stand for more than 5 minutes. The orthopedic also prescribed me with heavy doses of painkiller and antacid. I was already on anti-hypertensive medication for high blood pressure from 3 years and had also landed in hypertensive emergency a year ago. I also suffered from chronic headache which was later diagnosed as Migrane by a general physician. For the past 10 years I had itching of skin for which dermatologist had prescribed me anti-histamine medication. Overall I was many loads of modern medicines from a long time. This continuous use of inorganic chemically derived modern allopathic medications lead to severe acidity and gastric troubles. As a second opinion I visited Ayurveda Body Cure. Dr. Vishal explained me about the side effects of the medicines ad also suggested me to start with herbal medication before withdrawing the allopathic medicines, as my physiology got habitual to the medicines and it would not be a great idea if the modern medicines were withdrawn suddenly. So I started with the herbal medicines as Dr. Kohli closely observed and monitored the doses and its effects. After a month of medication all the doses of allopathic medicines were tapered down and I was feeling much better than before. My pains were reduced and blood pressure started to fall down. Also my acidity and gastric troubles showed positive signs as the herbal medicines were working well.
It took me 1 year to completely stop the antacids, painkillers, anti-histamine and other modern medications, yet I had overall 75-80% of relief without the support of any modern medicines. After another 6 months, my weight which was 80 kgs previously dropped down by almost 6-7 kgs and my blood pressure also dropped nearly to the normal range (slightly above the normal range), which previously was in stage 2 hypertensive category. Now I have no itching on skin, head ache is a history and antacids are no longer required. This positive change has brought much more happiness to me and has changed the definition of health in my life. After 2 years from the first consultation now all the modern allopathic medicines have been stopped by the general physician considering the miraculous improvements in my health. My back pain which radiated towards the left leg is 90% fine without any painkiller and I go for walks in the morning and evening, which is what I enjoy the most. I have stopped the antacids, yet not experiencing any acidity issues. Thanks to Dr. Vishal for his support and holistic approach given to me for a better and healthy life.
My chief complaints before starting the treatment plan of Ayurveda Body Cure were as follows:
-Pain in hips, back (upper and middle back), shoulder from 4 years.
-Right knee pain and shifting pain in joints from 1 year
-Constipation and bloating of stomach from 6 months
-Kidney stone recently diagnosed in USG report.Previously had kidney stone 6 years back
-Sleeplessness, 11.30 pm to 4.30 am which is anyways broken either due to pain or even if a needle is dropped down.
-Dreams, almost daily.
-Unmanageable stress levels
-Hair fall from 2 months
-Lack of libido and loss of sexual desire
After taking treatment for 7 months now I can handle stress much efficiently than ever before. My issues with kidney stone were resolved within 2-3 months of medication and Panchakarma detoxification. I hardly have pain only when over exhausted, but with only rest of an hour I get back to normal which was a never happening situation for me previously. Yes, my complaint of shifting pain and back ache has been resolved about 95%!! This indeed is a miraculous improvement for me as I my quality of life have improved a lot. Now I sleep before 10 pm and my sleep would not be disturbed even if an earthquake would occur. No dreams, thus a sound sleep with fresh and energetic mornings. I have not experienced constipation ever since my medication was started and even now after stopping the medicines I am able to evacuate my bowels satisfactorily. My hair fall is reduced and I can no more notice my hairs on my towel or comb or anywhere else. I feel more energetic physically as well as mentally, and my sexual desire has also come back to normal as if I'm growing younger every day.
My special thanks to Vishal and his team for restoring my health as it was at its worst when I initially started my treatment, but now I feel healthier than ever before.
I hope sharing my experience would also help other people to make a move towards a holistic lifestyle with the help of Ayurveda and Ayurveda Body Cure.
I have had osteoarthritis in both knees for about 12 years. My greatest help has been Ayurveda and Yoga. After a year attending weekly classes my knees have improved so much, my walking is better, is less painful, feels good, and I'm generally more mobile. Perhaps this letter might prompt others to think about this route.
I am a retired Special Needs Teacher and a State Registered Art Therapist. I am still employed part-time by both the Health Service and Wokingham Education Authority to provide supervision for two groups of specialist teachers and for two art therapists working with children with mental health issues. I have had many years of Family Therapy experience. I have known Vishal Kohli for two and a half years as I have been one of his clients at the Ayurveda Clinic in Reading during this time. At all times during this period, I have found Vishal Kohli to be an ethical, discrete and sensitive clinician. He follows the principles of Ayurveda which are highly esteemed and valued by many people in the East and West. He takes time to attend to the whole person and prescribes suitable treatment with great care which I have benefitted from and appreciated. As a personality he is empathic but discrete. When I originally attended his clinic I had had breast cancer treatment three years previously and was suffering from the side effects of the medication as well as being generally run down with sleeping problems and overweight. In addition over this time I have suffered from trembling hands, joint pains in my hands, pain in the ear and blocked capillaries in one leg. He prescribed a detox programme which included herbal treatment as well as a series of massage therapies as well as yoga exercises. Vishal came to my home to teach me Yoga over 10 sessions. This benefitted me greatly and over at least six months I gradually lost weight. I continued with the herbal treatment for some time. My energy levels are now very good, I do Yoga every day. Also my sleep is 80% better and the trembling in my hands is reduced by 60%, I have no ear pain or burning of blocked capillaries. I no longer suffer from hay fever which I have had for 35 years. This last Winter I again attended and had several enemas and herbal treatments which has improved my general health and sleeping problems. -H.G.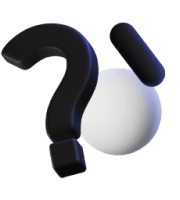 Get Answers to All Your Questions You Might Have