Migrane / Chronic headache Testimonials
I am 62 year old female; diagnosed as Lumbar disc bulge and osteo porotic changes by an orthopedic surgeon; due to this I had radiating pain in my left leg and I would not stand for more than 5 minutes. The orthopedic also prescribed me with heavy doses of painkiller and antacid. I was already on anti-hypertensive medication for high blood pressure from 3 years and had also landed in hypertensive emergency a year ago. I also suffered from chronic headache which was later diagnosed as Migrane by a general physician. For the past 10 years I had itching of skin for which dermatologist had prescribed me anti-histamine medication. Overall I was many loads of modern medicines from a long time. This continuous use of inorganic chemically derived modern allopathic medications lead to severe acidity and gastric troubles. As a second opinion I visited Ayurveda Body Cure. Dr. Vishal explained me about the side effects of the medicines ad also suggested me to start with herbal medication before withdrawing the allopathic medicines, as my physiology got habitual to the medicines and it would not be a great idea if the modern medicines were withdrawn suddenly. So I started with the herbal medicines as Dr. Kohli closely observed and monitored the doses and its effects. After a month of medication all the doses of allopathic medicines were tapered down and I was feeling much better than before. My pains were reduced and blood pressure started to fall down. Also my acidity and gastric troubles showed positive signs as the herbal medicines were working well. It took me 1 year to completely stop the antacids, painkillers, anti-histamine and other modern medications, yet I had overall 75-80% of relief without the support of any modern medicines. After another 6 months, my weight which was 80 kgs previously dropped down by almost 6-7 kgs and my blood pressure also dropped nearly to the normal range (slightly above the normal range), which previously was in stage 2 hypertensive category. Now I have no itching on skin, head ache is a history and antacids are no longer required. This positive change has brought much more happiness to me and has changed the definition of health in my life. After 2 years from the first consultation now all the modern allopathic medicines have been stopped by the general physician considering the miraculous improvements in my health. My back pain which radiated towards the left leg is 90% fine without any painkiller and I go for walks in the morning and evening, which is what I enjoy the most. I have stopped the antacids, yet not experiencing any acidity issues. Thanks to Dr. Vishal for his support and holistic approach given to me for a better and healthy life.
I was diagnosed as Psoriasis 4 years back by a renowned dermatologist of the city. I took treatment from him but the results were not satisfactory, this made me quite depressed. In the meanwhile one of my friends suggested me to have a consultation at Ayurveda Body Cure as they also had similar issues and they had good results. I had a detailed consultation with Dr. Vishal Kohli at Ayurveda Body Cure and started with the treatment plan. Dr. Vishal suggested me to start with Detoxification followed by medication, Yoga and breathing exercises. I followed his expert advice and started the detoxification, after which I actually feel the difference not only in my skin but also with the other issues. I had PMS, chronic head ache, constipation, hair fall, acidity and sleep issues. All of these complaints dropped down to approximately 60% after the detoxification. I also lost few pounds of weight which previously did was not in the healthy ratio of BMI. I continued the medication for almost 10 months and my psoriasis was 80% fine and rest all the issues were 90% fine. At this time Vishal suggested me to repeat the Panchakarma detoxification and then continue the course of medication. I was already satisfied with the results but Vishal believed that my health was responding well and would get even better if I repeated the detox.
I repeated the detox and medication as advised. My skin issues were 95% fine and the rest of the general health aliments were 100% fine. It was only if there were any changes in my diet, lifestyle or climatic conditions that my skin issues would aggravate but not more than 5% than what it was previously. I completed the Ayurvedic treatment for the above issues and was feeling much healthier and happier like never before. Vishal is not just a good doctor but also a kind person; he has been a friend to me for all the time. Thanks to Dr. Vishal and his team at Ayurveda Body Cure to help me heal and live a better life.
I had chronic neck pain, hyperacidity, joint pain, head ache and anorexia for past couple of years. I was diagnosed essential hypertension in my teenage and was on modern allopathic medication since then. I approached Dr. Vishal Kohli at Ayurveda Body Cure and completed a course of 6 months treatment as advised. Now it's been a year after my first consultation at Ayurveda Body Cure and all my issues have been resolved and my health is 80 to 85% better even after stopping the herbal medication since 6 months. Vishal had advised me to take a set of series of herbal therapies and Ayurvedic herbal medications for 6 months and recommended me to do Yoga on daily basis so as to maintain my health.
Within few weeks I had noticeable results as my joint pain lowered down by 60% in the first month with help of herbal medications, medicated herbal massages and Yoga; all together making it a holistic approach towards a positive change in my health. In the next 5 months all the pains and aches were lowered to just 5 to 10% remaining. Hyperacidity was like gone somewhere and never appeared again to me. My endurance also showed positive signs against my essential hypertension. My appetite also had noticeable improvements and yet I didn't put on any extra pounds to my weight. In fact I was growing stronger; my back was much more flexible and stronger than before. Now it's been 6 moths I have discontinued the medication as per the advice of Dr. Vishal and I'm very with results I got after the treatment at Ayurveda Body Cure.
I am a 27 year old female and undergoing treatment from Dr. Vishal since 1 year. I was suffering from multiple issues including PCOD, PMS, insomnia, weight gain; chronic back pain and head ache (Migrane), etc. I have been suffering from these issues for more than 5 years. After trying and changing multiple doctors I was totally depressed regarding my health and had lost all the hope of living a quality life. Until then, a renowned gynecologist of the city recommended me to look out if Ayurveda would help me with my health issues and also gave me Dr. Vishal's reference. When I started with the herbal medications and recommendations I would actually feel the difference in my energy level within a week. I started to lose weight and inches, I had no head ache and I also started sleeping earlier at night. Now my latest USG reports showed no impressions of ovarian cysts as shown previously; my 1 year old USG stated multiple ovarian cysts. Before starting the treatment my weight was 74kgs and now after a year my weight has reduced down to 60.2kgs and I have also lost unwanted inches from stomach and thigh region. My old friends would not even recognize me as I looked much more energetic and younger than ever before. A year ago, I lacked confidence to face interviews and mix up with friends and society due to my heavy weight and depression of my health issues, but it's totally changed now; I am filled with lots of energy and hopes to work, have fun and indulge with the society. I had personalized Yoga sessions which helped me a lot in controlling and reversing my weight gain. The recommended herbal massages helped me a lot for my back pain and headache; after Panchakarma detoxification I never had back pain and headache. The counseling sessions with Dr. Vishal has motivated and brought back positive thinking in me. Thanks to Dr. Vishal and his team at Ayurveda Body Cure. I hope this testimonial and my help many patients like me to seek help and choose the expert for better quality of life.
It has taken almost a year of Ayurvedic treatment but it has been worth it. My family in particular has noticed a big difference in my energy and general happiness. I was told two years ago I had Fibromyalgia by a consultant Rheumatologist and when I researched into the illness it didn't look very hopeful. There didn't seem to be an awful lot that would help and I was already taking more painkillers than I was happy taking. I went to the Ayurveda Body Cure out of curiosity/desperation really. After I had the first consultation with Vishal Kohli it did all seem to make sense, so I thought I would give it a try. I hadn't realised how bad things had got until I started to feel better, I think I had got used to feeling that way. My symptoms had gradually got worse over a period of about three years and I had adapted my lifestyle to accommodate it. After one year of Ayurvedic treatment my pains and aches are 90% better and as a result I have so much more energy, I am sleeping 100% better. I used to hate getting up in the mornings as i felt terrible and everything was such 'hard work'. My whole body was stiff and painful; it would take me hours to be able to move around easily. My headaches have gone and I am not in so much pain all the time; I very rarely take any painkillers. Coupled with this my cholesterol level is now normal having been told, after a blood test, it was high. All my digestive and pre-menstrual issues have vanished completely. The majority of my symptoms have gone and as a result I am much happier in myself. Vishal's holistic Ayurvedic treatment plan of herbal remedies, herbal enemas and diet recommendations has really helped me and the massages are great; you can't help but feel relaxed after them.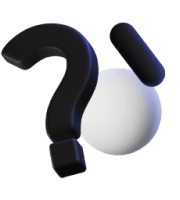 Get Answers to All Your Questions You Might Have