Hyperacidity Testimonials
I am 57 years old female . i had major issues including hyperacidity from 20 yrs.
Diabetes
Bloating and flautalence
Knee pain
I went to Ayurveda Body Cure where Dr. Kohli advised me with few medication and panchkarma .
I had two sessio s of panchkarma., which were very relaxing and had fantastic effect.
Yoga was also the part of my treatment. he also given me a diet chart which helped me decreasing my acidity problem.
I had fantastic effect within 2 months of my treatment. my acidity stopped.
Sugar levels are normal now . knee pain has stopped . Now i can walk properly.
With that my entire health has improved.
All thanks to Dr. Kohli and the team .
I am 24 years old female.Before starting my treatment i had major issues including,Acidity,headache,from 2 years . I also had bloating and flautelence problem.with that i was also diagnosed with PCOD.i also had heavy hairfall. modern treatment wasnt giving a good result,which made me upset, until i weuktnt to ayurveda bodycure.dr. kohli explained me major caude behind my problem and advised me panchkarma and few medicines and yoga. at the starting period of treatment I wasnt willing to have medicines because of its bitter taste .but after tremendous result within 15 days , i myself started having it happily. within 3 months my acidity was almost finished . i had less cramps in periods nw.hairfall almost stopped with that my entire life was improved due to good advise of dr.kohli about yoga and medicine.. my special thanks to dr. kohli and his team for resting my health. I hope sharing my experience would help other people to make more towards holistic lifestyle with help of ayurveda bodycure.
I am 56 year old female, I took treatment at Ayurveda Body Cure for 5 months for the following health issues:- Rheumatoid arthritis Diabetes mellitus High blood pressure/ hypertension Breathlessness Sleep issues Hyperacidity After 5 months of continuous medication, Yoga, dietary and lifestyle changes as per the advice and subtle detoxification I had tremendous improvements in my health condition. I was suffering from RA for the past 3 years and would not even walk before the first consultation; but now my flexibility has increased and pain is also under control. I take no painkiller now, as I used to have previously. My diabetic medication is also reduced to half as my sugar levels are under control with proper diet and Yoga. Previously I had to have antacids on daily basis due to the heavy doses of allopathic medicines, but no I am no longer dependent on the antacids and yet not experiencing any acidity. I used to feel breathless with the slightest movement done; now I do Yoga and go for long walks as my breathless has reduced and physical endurance has been boosted after the course of treatment. My blood pressure is under control and I can sleep instantly. My sleep is much better than what it was at the time of first consultation at Ayurveda Body Cure; as a result I wake up fresh in the morning. Thanks to Vishal and his staff at Ayurveda Body Cure.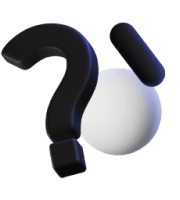 Get Answers to All Your Questions You Might Have