Fibromyalgia/ Chronic Fatigue Syndrome Testimonials
I had chronic fatigue and swelling over my face. Frequently I used to suffer from neck pain and stiffness due to which I also had vertigo and at times if it gets sever I used to collapse. This feared me a lot and had badly affected my daily routine. Dr. Vishal explained me the causes and mode of treatment and also informed me that it might take a long duration of time to treat my complaints as I had a long standing history of more than 10 years. But he also assured that there would be positive changes in my health.
I went ahead with the treatment plan he advised me as it was the only hope for me towards getting rid of my ailments. It took 8 months for me to with subtle ups and downs in my health; but end of the day I had fruitful results with me. I live a healthier life and feel much better and energetic. Thanks to Vishal and Ayurveda Body Cure.
A big thank you to everyone at Ayurveda Body Cure I didn't have any specific physical health problems when I booked my first course of treatment with you; just tiredness and being generally worn down by a very busy and stressful lifestyle. Any symptoms I had, such as lack of energy, poor fitness and stiffening joints and muscles, I put down to ageing although I knew deep down I could slow the process or even reverse some of the effects, if I practiced more of what I preached to my own clients and patients. I had been aware of the benefits of Ayurveda for many years through Transcendental Meditation and my husband and my eldest daughter having treatments in India. As it happened, the day I arrived I was not feeling well at all, which is very unusual for me; I guess my body was at last being given the chance to be ill as I'd taken a holiday! From the moment I arrived I felt cared for by you all. Vishal was very perceptive in his assessment during the consultation and seemed very quickly to understand the root of my imbalances. The caring was sustained throughout the 8 days, checking in as to how I was, adjusting the herbs accordingly. The daily massages and shirodhana treatments were wonderful; at first I was too tired to comment or give much feedback but I found mostly that the therapists were very sensitive to what I needed without me needing to tell them. As I began to feel better in myself, I thought the massages although so enjoyable were maybe a bit too self indulgent, but as the days went on I felt the real benefit as my flexibility returned and I could again do yoga postures I haven't managed for a few years. It seemed that nothing was too much trouble for you, including providing me with suitable food for lunch and dinner, so I could immediately start following the recommended diet I had another few days before I had to return to home and work but when I did all the usual stresses were waiting for me, with some additional extra difficult situations! However I have managed to keep a balance and sail through them unscathed - without resorting to comfort eating again! My weight has continued to reduce and everyone I meet says how well I look. It seemed like a lot of money but it was absolutely worth every penny and I have no hesitation in recommending you to family, friends and colleagues. I look forward to follow up treatment and only wish you were closer to home. - B
It has taken almost a year of Ayurvedic treatment but it has been worth it. My family in particular has noticed a big difference in my energy and general happiness. I was told two years ago I had Fibromyalgia by a consultant Rheumatologist and when I researched into the illness it didn't look very hopeful. There didn't seem to be an awful lot that would help and I was already taking more painkillers than I was happy taking. I went to the Ayurveda Body Cure out of curiosity/desperation really. After I had the first consultation with Vishal Kohli it did all seem to make sense, so I thought I would give it a try. I hadn't realised how bad things had got until I started to feel better, I think I had got used to feeling that way. My symptoms had gradually got worse over a period of about three years and I had adapted my lifestyle to accommodate it. After one year of Ayurvedic treatment my pains and aches are 90% better and as a result I have so much more energy, I am sleeping 100% better. I used to hate getting up in the mornings as i felt terrible and everything was such 'hard work'. My whole body was stiff and painful; it would take me hours to be able to move around easily. My headaches have gone and I am not in so much pain all the time; I very rarely take any painkillers. Coupled with this my cholesterol level is now normal having been told, after a blood test, it was high. All my digestive and pre-menstrual issues have vanished completely. The majority of my symptoms have gone and as a result I am much happier in myself. Vishal's holistic Ayurvedic treatment plan of herbal remedies, herbal enemas and diet recommendations has really helped me and the massages are great; you can't help but feel relaxed after them.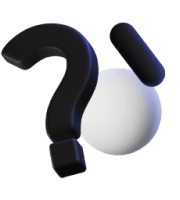 Get Answers to All Your Questions You Might Have