Dysmenorrhea Testimonials
I am a 27 year old female and undergoing treatment from Dr. Vishal since 1 year. I was suffering from multiple issues including PCOD, PMS, insomnia, weight gain; chronic back pain and head ache (Migrane), etc. I have been suffering from these issues for more than 5 years. After trying and changing multiple doctors I was totally depressed regarding my health and had lost all the hope of living a quality life. Until then, a renowned gynecologist of the city recommended me to look out if Ayurveda would help me with my health issues and also gave me Dr. Vishal's reference. When I started with the herbal medications and recommendations I would actually feel the difference in my energy level within a week. I started to lose weight and inches, I had no head ache and I also started sleeping earlier at night. Now my latest USG reports showed no impressions of ovarian cysts as shown previously; my 1 year old USG stated multiple ovarian cysts. Before starting the treatment my weight was 74kgs and now after a year my weight has reduced down to 60.2kgs and I have also lost unwanted inches from stomach and thigh region. My old friends would not even recognize me as I looked much more energetic and younger than ever before. A year ago, I lacked confidence to face interviews and mix up with friends and society due to my heavy weight and depression of my health issues, but it's totally changed now; I am filled with lots of energy and hopes to work, have fun and indulge with the society. I had personalized Yoga sessions which helped me a lot in controlling and reversing my weight gain. The recommended herbal massages helped me a lot for my back pain and headache; after Panchakarma detoxification I never had back pain and headache. The counseling sessions with Dr. Vishal has motivated and brought back positive thinking in me. Thanks to Dr. Vishal and his team at Ayurveda Body Cure. I hope this testimonial and my help many patients like me to seek help and choose the expert for better quality of life.
I approached Dr.Vishal Kohli for various health issues like Chalazion, Constipation, PMS issues, Insomnia, Weight, Hair fall and Dandruff. During my first consultation with him he prescribed me with some Ayurvedic herbs, diet, Exercise, Yoga postures and some breathing techniques. After the first 3 months of taking his prescribed herbs and making changes in my lifestyle, I started to notice a difference. He suggested me to continue with the treatment for a couple of months to see long term effect. The Ayurvedic herbs, diet and lifestyle made a big difference. My sleep improved, had no constipation, my PMT issues resolved (no pain). I had no dandruff and my weight reduced by 8 kgs. The hair fall and eye chalazion reduced to half the size and amount. I am very happy with the results, and I feel much better within myself and have more energy. I am grateful for the time he has spent in treating me for the past 1 year. He has being cheerful and lovely during all the consultations. My hearty thanks to him.
It has taken almost a year of Ayurvedic treatment but it has been worth it. My family in particular has noticed a big difference in my energy and general happiness. I was told two years ago I had Fibromyalgia by a consultant Rheumatologist and when I researched into the illness it didn't look very hopeful. There didn't seem to be an awful lot that would help and I was already taking more painkillers than I was happy taking. I went to the Ayurveda Body Cure out of curiosity/desperation really. After I had the first consultation with Vishal Kohli it did all seem to make sense, so I thought I would give it a try. I hadn't realised how bad things had got until I started to feel better, I think I had got used to feeling that way. My symptoms had gradually got worse over a period of about three years and I had adapted my lifestyle to accommodate it. After one year of Ayurvedic treatment my pains and aches are 90% better and as a result I have so much more energy, I am sleeping 100% better. I used to hate getting up in the mornings as i felt terrible and everything was such 'hard work'. My whole body was stiff and painful; it would take me hours to be able to move around easily. My headaches have gone and I am not in so much pain all the time; I very rarely take any painkillers. Coupled with this my cholesterol level is now normal having been told, after a blood test, it was high. All my digestive and pre-menstrual issues have vanished completely. The majority of my symptoms have gone and as a result I am much happier in myself. Vishal's holistic Ayurvedic treatment plan of herbal remedies, herbal enemas and diet recommendations has really helped me and the massages are great; you can't help but feel relaxed after them.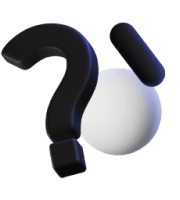 Get Answers to All Your Questions You Might Have