Chronic Backache Testimonials
I am 57 years old female.
I had major issues including Backache, Acidity, Bloating, Flautalance, Obesity.
Modern medicine wasn't giving a good result which created a big threat to me. Then my friend advised me about Ayurveda Bodycure.I had a consultation session with Dr. Vishal Kohli.
He then explained me the entire idea of the disease and its root cause. He advised me with medication , panchkarma and yoga
I had udavartana and mrudu virechan theraphy which was very relaxing and also had good effect too. He also given me the diet chart which not only helped me too loose my weigt but also improved my health.
My acidity stopped. Backahe and leg pain stopped. I Live a healthy life now.
All thanks to Dr. Vishal Kohli.
I am 57 years old female.I had major issues including backache from 2 years acidity bloating and flautalence. I went to Ayurveda Body Cure where I met Dr. Vishal kohli . He explained me the root cause behind my problems. He assured me for positive changes, and advised me Panchkarma . I had Panchkarma two times ,And the effect was just a miracle.Yoga which was the part of treatment also helped me a lot.
All my are 100%cured now.I have even lost 6 kgs of my weight ..I live a healthier life and feel much better and energetic now. All thanks to Dr. Vishal kohli.
I had Panchakarma detoxification at Ayurveda Body Cure. I was overweight, insomniac and also had minor health issues like acidity, pain in abdomen and back and general weakness. Dr. Vishal advised me to have a Panchakarma detox followed by herbal medications.
I lost 3 kgs instantly after the detox yet did not feel weak but fresh and energetic. Moreover all the minor issues were resolved and pains also reduced to bare minimum levels. Then I started medicines for further management of my health condition and also started doing Yoga and breathing exercises regularly as taught to me in the personal Yoga sessions. I had a huge difference in my health and I am completely fit now. I used to have unexplained pain in abdomen and back, this issue as well is addressed after the treatment. I am a much healthier person than before and the credit goes to Ayurveda Body Cure. Thanks a lot.
I had major issues with my gynecological system mainly PCOS and white discharge which was diagnosed as Leucorrea by the gynecologists. Other than this I had vaginal dryness which caused itching leading to immense frustration and irritation. I suffered from back pain as I had to travel and stand for long hours. I frequently suffered from acidity and constipation, which aggravated due to improper diet and lifestyle. After starting with the medication my vaginal discharge was reduced by almost 90% within a month. Vishal had explained me that the PCOD might also be treated, but it would take couple of months and a detoxification as well. I followed his advised and immediately started with the Panchakarma detoxification. After 3 months Vishal advised a USG to recheck PCOD, to my surprise the USG stated no evidence of PCOD. I felt much relieved after the report. By the end of my treatment program I had no issues of acidity and I also did not have any constipation even if I was not following the diet for a while.
I'm 47 year old male and I have taken treatment at Ayurveda Body Cure for 2 months. I had severe issues of hyperacidity for more than 10 years; I would have to take an antacid ever day for the past 7 years and would still have acid vomiting occasionally. As a side effect of the pills I always had a sour taste in my mouth, nausea, felt drowsy and low all the time. I have accepted the fact I would have to take the pills for acidity daily along with the medication for high blood pressure and yet suffer with the unmanageable hyperacidity. Along with acidity I also had intermittent back pain almost thrice a week and tingling numbness in my left hand, which started a month ago. Other than this I had a history of constipation from 10 years and hypertension from 3 years.
Then a friend of mine who was a patient of Dr. Kohli suggested me to start with Ayurvedic treatment from him. Now it's been 6 months and I haven't had any pills for acidity, yet I haven't experienced any symptoms till date. After a detailed consultation, Dr. Kohli advised me some simple dietary recommendations and to start with Yoga and breathing exercises. I followed his advised and also got done with the Panchakarma detoxification and continued the medications as prescribed by Dr. Kohli. Now I'm much more happy and energetic, and the credit goes to all the efforts that were taken by Dr. Kohli in treating me. I haven't had any back pain and constipation ever since I completed my detoxification. To my surprise my blood pressure has also dropped down because of my Yoga exercise routine.
My chief complaints before starting the treatment plan of Ayurveda Body Cure were as follows:
Pain in hips, back (upper and middle back), shoulder from 4 years.
Right knee pain and shifting pain in joints from 1 year
Constipation and bloating of stomach from 6 months
Kidney stone recently diagnosed in USG report. Previously had kidney stone 6 years back
Sleeplessness, 11.30 pm to 4.30 am which is anyways broken either due to pain or even if a needle is dropped down.
Dreams, almost daily.
Unmanageable stress levels
Hair fall from 2 months
Lack of libido and loss of sexual desire
After taking treatment for 7 months now I can handle stress much efficiently than ever before. My issues with kidney stone were resolved within 2-3 months of medication and Panchakarma detoxification. I hardly have pain only when over exhausted, but with only rest of an hour I get back to normal which was a never happening situation for me previously. Yes, my complaint of shifting pain and back ache has been resolved about 95%!! This indeed is a miraculous improvement for me as I my quality of life have improved a lot. Now I sleep before 10 pm and my sleep would not be disturbed even if an earthquake would occur. No dreams, thus a sound sleep with fresh and energetic mornings. I have not experienced constipation ever since my medication was started and even now after stopping the medicines I am able to evacuate my bowels satisfactorily. My hair fall is reduced and I can no more notice my hairs on my towel or comb or anywhere else. I feel more energetic physically as well as mentally, and my sexual desire has also come back to normal as if I'm growing younger every day.
My special thanks to Vishal and his team for restoring my health as it was at its worst when I initially started my treatment, but now I feel healthier than ever before.
I hope sharing my experience would also help other people to make a move towards a holistic lifestyle with the help of Ayurveda and Ayurveda Body Cure.
Having watched and experienced the successful results of my partner undergoing a course of treatment at the Ayurveda Body Cure I decided to try for myself to see if it would improve my weight and health. The consultation I underwent with Vishal at the Ayurveda Body Cure identified various aspects of my life that needed to be addressed such as excess weight, irregular sleep patterns, acidity and heartburn, back pain, blocked sinuses and cramps in the feet and chest. Vishal recommended a course of 5 body massages and detox procedures including daily herbal remedies, yoga and relaxation exercises and dietary rules. Due to the support he gave during our regular consultations and the professional treatments I received from the therapists at the Ayurveda Body Cure my physical and mental wellbeing has improved beyond recognition. In the three months since I began my weight has dropped by an amazing 16kg, I can breathe through my nose for the first time in 25 years, I sleep soundly and wake refreshed and the issues of cramp and acidity have all but disappeared. Most importantly, I feel healthy, confident and relaxed, all through adopting an Ayurvedic lifestyle. I would like to offer my thanks to you Vishal and to all of the great people at the Ayurveda Body Cure. Very best regards D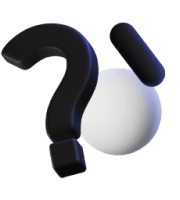 Get Answers to All Your Questions You Might Have