Ayurvedic Spa Testimonials
I am 30 year old female taking treatment from Dr. Vishal Kohli at Ayurveda Body Cure for more than 3 years. He is not just a doctor but a good friend as well. I am very particular when it comes to health. I always prefer herbal and natural ways to treat myself. Even for the slightest health issues arising from climatic changes I always take herbal medications; to be more precise I prefer Ayurveda. A few years from now I had issues with my gynecological system; I suffered from PMS, stress, depression, pain in legs and I was slightly overweight. Under Vishal's guidance; Panchakarma detoxification, herbal Ayurvedic medicines, Yoga and breathing techniques has helped me a lot to overcome my health issues and lead towards a healthy life in a natural way. I have shed extra weight and tone up my body language with the herbal oil based therapies. The Yoga and dietary changes have increased my energy levels and also help me to manage stress level. With the help of herbal medications given by Dr. Vishal my immunity has boosted and my issues with periods and sleep have disappeared as if they never existed. The personal counseling session has help me relieve stress and also to find my motivation of life. Thanks to Vishal for being a such a good friend and a genuine doctor.
I had chronic neck pain, hyperacidity, joint pain, head ache and anorexia for past couple of years. I was diagnosed essential hypertension in my teenage and was on modern allopathic medication since then. I approached Dr. Vishal Kohli at Ayurveda Body Cure and completed a course of 6 months treatment as advised. Now it's been a year after my first consultation at Ayurveda Body Cure and all my issues have been resolved and my health is 80 to 85% better even after stopping the herbal medication since 6 months. Vishal had advised me to take a set of series of herbal therapies and Ayurvedic herbal medications for 6 months and recommended me to do Yoga on daily basis so as to maintain my health. Within few weeks I had noticeable results as my joint pain lowered down by 60% in the first month with help of herbal medications, medicated herbal massages and Yoga; all together making it a holistic approach towards a positive change in my health. In the next 5 months all the pains and aches were lowered to just 5 to 10% remaining. Hyperacidity was like gone somewhere and never appeared again to me. My endurance also showed positive signs against my essential hypertension. My appetite also had noticeable improvements and yet I didn't put on any extra pounds to my weight. In fact I was growing stronger; my back was much more flexible and stronger than before. Now it's been 6 moths I have discontinued the medication as per the advice of Dr. Vishal and I'm very with results I got after the treatment at Ayurveda Body Cure.
I approached Dr.Vishal Kohli for various health issues like Chalazion, Constipation, PMS issues, Insomnia, Weight, Hair fall and Dandruff. During my first consultation with him he prescribed me with some Ayurvedic herbs, diet, Exercise, Yoga postures and some breathing techniques. After the first 3 months of taking his prescribed herbs and making changes in my lifestyle, I started to notice a difference. He suggested me to continue with the treatment for a couple of months to see long term effect. The Ayurvedic herbs, diet and lifestyle made a big difference. My sleep improved, had no constipation, my PMT issues resolved (no pain). I had no dandruff and my weight reduced by 8 kgs. The hair fall and eye chalazion reduced to half the size and amount. I am very happy with the results, and I feel much better within myself and have more energy. I am grateful for the time he has spent in treating me for the past 1 year. He has being cheerful and lovely during all the consultations. My hearty thanks to him.
I was diagnosed with rheumatoid arthritis 12 years ago at the age of 28 and over the last couple of years my condition was getting worse and I was experiencing flare-ups on a more regular basis. In 2009 I visited the Yoga Show in London, where I attended an Ayurveda lecture. I was so inspired by the lecture that I decided to have an Ayurvedic consultation and after my first set of five massage-based therapies, herbal enemas, and Ayurvedic herbal medication I was amazed and delighted at how my body had improved. Throughout this period, I was very careful with my Ayurvedic diet, yoga (postures, breathing techniques, meditation) and other lifestyle instructions. Following the second set of treatments, my rheumatoid arthritis is now 100 per cent better. Occasionally, due to the cold damp weather or if there is a change in routine, my arthritis and bowels can be disturbed; however, this is bought back into control simply by itself by my Ayurvedic diet and the instructions given by Vishal Kohli, my Ayurvedic consultant. I feel very blessed and fortunate to have been guided towards Ayurveda Body Cure. I am now a changed person on a journey to a healthier, more peaceful and happier life.
A big thank you to everyone at Ayurveda Body Cure I didn't have any specific physical health problems when I booked my first course of treatment with you; just tiredness and being generally worn down by a very busy and stressful lifestyle. Any symptoms I had, such as lack of energy, poor fitness and stiffening joints and muscles, I put down to ageing although I knew deep down I could slow the process or even reverse some of the effects, if I practiced more of what I preached to my own clients and patients. I had been aware of the benefits of Ayurveda for many years through Transcendental Meditation and my husband and my eldest daughter having treatments in India. As it happened, the day I arrived I was not feeling well at all, which is very unusual for me; I guess my body was at last being given the chance to be ill as I'd taken a holiday! From the moment I arrived I felt cared for by you all. Vishal was very perceptive in his assessment during the consultation and seemed very quickly to understand the root of my imbalances. The caring was sustained throughout the 8 days, checking in as to how I was, adjusting the herbs accordingly. The daily massages and shirodhana treatments were wonderful; at first I was too tired to comment or give much feedback but I found mostly that the therapists were very sensitive to what I needed without me needing to tell them. As I began to feel better in myself, I thought the massages although so enjoyable were maybe a bit too self indulgent, but as the days went on I felt the real benefit as my flexibility returned and I could again do yoga postures I haven't managed for a few years. It seemed that nothing was too much trouble for you, including providing me with suitable food for lunch and dinner, so I could immediately start following the recommended diet I had another few days before I had to return to home and work but when I did all the usual stresses were waiting for me, with some additional extra difficult situations! However I have managed to keep a balance and sail through them unscathed - without resorting to comfort eating again! My weight has continued to reduce and everyone I meet says how well I look. It seemed like a lot of money but it was absolutely worth every penny and I have no hesitation in recommending you to family, friends and colleagues. I look forward to follow up treatment and only wish you were closer to home.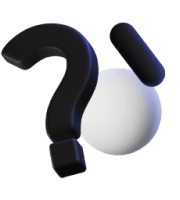 Get Answers to All Your Questions You Might Have