General Dietary Recommendations and Recipes
GENERAL RULES:
Eat freshly cooked meals or at least warmed up meals, not cold.
Eat only when you feel hungry and drink water only when you are thirsty or if your mouth is dry.
Find the time to sit in order to have your meal.
Be fully aware of yourself when you eat, avoid distractions such as TV etc.
Be aware of when your stomach is getting full and eat ¾ of your capacity.
Be aware of chewing each morsel.
Sip on warm temperature water whenever thirsty.
Avoid drinking water with and during the hour following meals.
NOTE: All food to be prepared in pure cow's Ghee & rock salt.
HAVE: Lauki, tori, karela, gajar, shimla mirchi, palak, methi, bhindi, broccoli, drumstick, parwal, padwal, moong dal.
Rice [boiled in 3 times water]
HAVE ONCE IN 2 WEEKS: Udad dal, barley, potatoes, cabbage, cauliflower, brinjal, pumpkin, toor dal, corn, masoor dal, and other vegetables
Chappati: Mixture of Javari, wheat bran, and rice flour. Keep whole meal wheat .i.e. Gehu to bare minimum. Avoid maida .i.e. white flour and bakery products completely.
Spices: Cardamom, chamomile, coriander, cumin, curry leaves, fennel, turmeric, cinnamon, asafetida, ginger, anise, basil, cloves, raw garlic, black pepper, saffron, fenugreek.
Milk: Avoid completely for the first one month at least. Please confirm with your Ayurvedic Physician when to start as prescribed: All milk products are not good for you with all the health issues at this juncture of time.
If at all you have a craving for milk please have half a cup of goat's milk with ¼ tsp of turmeric and dry ginger powder. Milk should be had empty stomach morning, at least after 1hr of taking your medicines. And please do not eat anything 1hr after consuming milk.
Rice milk, Almond milk, Soya milk can be taken warm not more than 100 ml a day as an exception.
FRUITS: [TO BE HAD 1 HOUR BEFORE MEALS]
Pomegranate, apple, pear, musk melon, sweet lime.
Note: Avoid sour fruits.
Have in fewer amounts: Grapes, chikoo, banana, litchi, raisins, mango, water melon, papaya, anjeer, oranges.
AVOID: Chana, soya bean, besan (chick peas flower), rajma, pork / beef/ all sea food, egg yellow, idilli, dosa, imly, dairy products, bakery products, pineapple, pickles, raw mango (kairi), cold drinks, refrigerated food, food with preservatives, sweets/deserts after having food, dry fruits, tea, coffee, fizzy drinks, excessive sour, sweet, salty, spicy (red chilies ) taste, excessive tomatoes, poha, fried food, sabudana – sago.
Disclaimer: We have taken utmost effort whilst recommending dietary changes, various Yoga positions, breathing techniques, stretches and other exercises. However for the best advice we recommend you to consult our Ayurvedic physician if you have multiple health issues.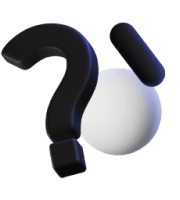 Get Answers to All Your Questions You Might Have